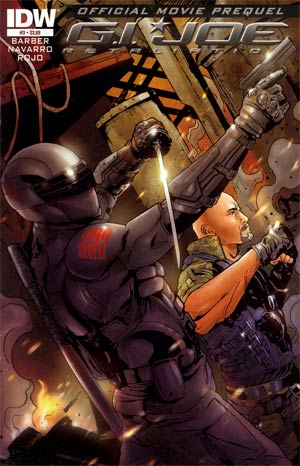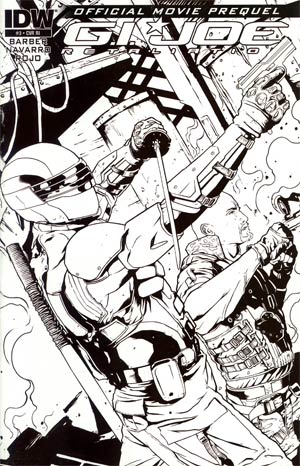 G.I. Joe 2: Movie Prequel #3 (of 4)
John Barber (w) Salvador Navarro (a & c)
THE PREQUEL TO THIS SUMMER'S MOST ANTICIPATED MOVIE STRIKES AGAIN! Snake Eyes-a deadly ninja. Roadblock-an unparalleled commando. Now's the time for them to match skills and throw down. Who'll win in this battle of fighting styles? It's no holds barred brawling with the bad guys in the middle-plus, new secrets of Snake Eyes and Storm Shadow are revealed!
FC 32 pages $3.99
*Variant covers:
Black & white Salvador Navarro cover!
Bullet points
Leading directly into the hottest movie of the summer, G.I. JOE 2!