Thanks! I currently draw a book called The Stuff of Legend written by Mike Raicht and Brian Smith for Th3rd World Studios. It's about a group of toys who venture into a world filled with forgotten toys to rescue their owner from the boogeyman.
Here's a preview of the first twenty some-odd pages of the beginning:
http://www.newsarama.com/php/multimedia ... ?aid=27895
We have three trades out now with the fourth volume in the works.
Here are some images from the book if you'd like to check them out: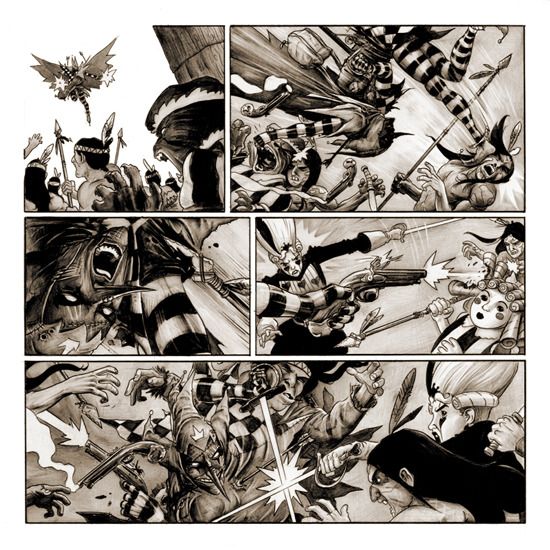 Sorry to take up Turtle space! But that's the book!